03-02-2021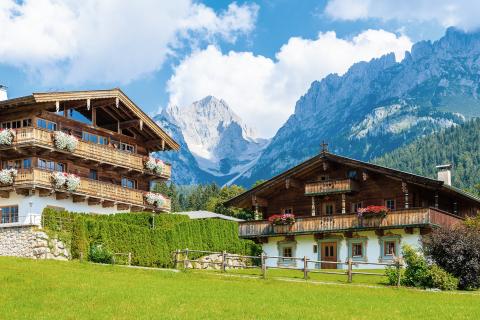 The working session started with an introduction by Giorgio Risso who showed the socio-economic characteristics of the Piedmontese provinces of Cuneo, Verbano Cusio Ossola and Asti, in which the proposed case studies were developed.

Enrica Alberti, President of community cooperative VisoaViso, presented the case of the regeneration of the Alpine village of Ostana, in the province of Cuneo, which in 1985 had only 5 permanent inhabitants. The drive and vision of its municipal representatives, as well as the commitment and initiative of its inhabitants, has enabled the local population to recover to 50 inhabitants by 2020. The commitment to traditional alpine architecture, respect for the natural environment and the enhancement of the local cultural heritage have been key elements in the revitalisation of the rural area of Ostana. All this has been possible thanks to public-private collaboration and the creativity of its residents. The village of Ostana has thus become a success story to follow with a high component of social innovation that reflects a united but heterogeneous community made up of natives, non-natives and refugees.

Cristina Rainelli, Co-founder of farmhouse Alpeburki, presented the case of her personal experience as co-founder of a dairy farm, associated with a rural tourism and cheese production business in the alpine area of Verbano Cusio Ossola. The combination of qualified collaborators, including her husband, with different skills has allowed her to diversify and improve the quality of her products. Innovation, tradition and respect for the environment are combined in this project. Cristina, in her role as President of the Italian Cheese Producers' Association, represents and defends the interests of her sector. Her experience shows that with innovative ideas and effort, rural areas can be revitalised and become an endogenous source of development.

Stefano Scavino, founder of farmhouse Duipuvrun, then shared his personal journey with the participants of the session. Stefano as owner and founder of a peppers and artichokes farmhouse has created a business that combines respect for local varieties of products and the introduction of new technologies, boosting local development in the province of Asti. His project has amplified visibility thanks to the opportunities of the digital world. In addition, Stefano and his entrepreneurial project are involved in movements and networks such as the Slow Food Foundation for Biodiversity, which promotes a model of agriculture based on local biodiversity and respect for the territory and the environment. In this sense, the type of agriculture developed by Stefano is in line with the European Farm to Fork strategy and other similar initiatives aimed at a model of sustainable agriculture and food.
Related links: