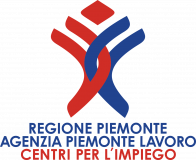 APL - Agenzia Piemonte Lavoro is the agency for labour market of Piedmont Region based in Turin, Italy. With its network of 30 Public Employment Services, the agency is in charge of the implementation of active labour market policy measures, promoting active policies with a focus on unemployed people, especially on the weakest segments of the population.
Moreover, APL carries out technical assistance and monitoring with functions of planning, guidance and coordination of regional employment policies, working with the regional Authority. In line with the guidelines of the Regional Council, the Agency provides support to the tasks of the European Social Fund programming activities; it takes part to several EU projects, promotes and supports the qualification of work experience and develops equal opportunity actions.
Functions:
Partner of the RedEra+ project (2019-1-ES01-KA202-065864) in the Erasmus + programme.
E-mail:
apl@pec.agenziapiemontelavoro.it
Adress:
Via Amedeo Avogadro, 30
-10121- Torino, Italy
Agenzia Piemonte lavoro ente strumentale Regione Piemonte
Agenzia Piemonte lavoro ente strumentale Regione Piemonte